Here it is Sunday night, the weekend's winding down, and I'm watching the Boston Red Sox play those dreaded New York Yankees.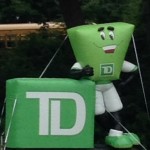 While this is a good way to end the weekend (as long as the Red Sox win), I find myself thinking about yesterday's TD Beach to Beacon 10K Road Race along the coast of Southern Maine. It was the third time I've run this race, and it's the third time I've thanked the running gods for Joan Benoit-Samuelson.
With countless 10K races in Maine alone, what's so special about this race? Well, let me tell you. In a word: Joanie is what's so special about this race:
Every year for the past 17 years, Joanie has brought runners of every ability "to some of [her] most favorite training grounds."
Every year elite runners from around the world are joined by not-so-elite-but-no-less-enthusiastic runners from around the country. 46 states were represented in this year's race.
Every year the residents of Cape Elizabeth open their town and their homes to host elite runners visiting the Coast of Maine.
Every year the people who live along the race route create a party atmosphere that powers the runners to dig a little deeper and have a little fun as they climb that last hill.
Every year a local nonprofit is selected as the beneficiary of the race and receives publicity, a cash donation from TD Charitable Foundation, and has the opportunity to put together a fundraising team of its own for the race.
Every year at the start of the race, we hear Joanie tell us how important the runners and volunteers are to this race.
Key to why we all love Joanie and the TD Beach to Beacon 10K Road Race is that every year Joanie puts the spotlight on someone other than herself. In 2012 when the documentary There is No Finish Line: The Joan Benoit-Samuelson Story was released, Joanie ran with back of the packers (including me) around Portland's Back Cove. She ran with us, chatted with us as we ran, and offered up some advice for each one of us. Joanie continues to observe, encourage, and inspire the back of the packers to run every day of the year.
She and her team, which includes race director Dave MacGillivray, work behind the scenes year-round to make adjustments to the race. The rest of us wait to see how the race will be improved from the previous year – even though we thought it was just about perfect to begin with. No detail is forgotten ­­­at any stage of planning, which is something we've come to expect from our Olympic Gold Medalist who puts together a race that sells out in minutes and is talked about for years.
As I left the packet pickup expo, I heard several people commenting: "they've got this down," "they know their stuff," "wow – that was organized." After the race, buses were ready and waiting to take runners back to their cars; praise all around for the volunteers and logistics. ­­Complaints and whining? Are you kidding? The only thing that comes close to a complaint is those of us who wonder what our time would have been if we'd gone up that last hill just a little faster.
So, thank you Joanie, for bringing a race to Maine that welcomes and accommodates every runner, walker, and wheelchair participant. And thank you to all of the sponsors, volunteers, and spectators for being a part of this race. See you next year, going up that last hill just a little bit faster.