Reading is one of the best ways you can learn to be a better writer. Grab a book – fiction, nonfiction – whatever suits your fancy, and see what you learn.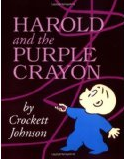 My love of reading and fascination with books dates back to my childhood. Olaf Reads is a favorite from my childhood, and my current library includes a copy of Harold and the Purple Crayon. I've got shelves of books that relate to current interests, and am weeding out a few books that have been gathering dust.
My favorite road trips include a visit to a bookstore. I'll plan a day or weekend's activities around the bookstores in the area. I love roaming the aisles and reading the names of books and looking at the design of the covers of books – children's books, business, art, medical.
These books have provided inspiration for me to write and share stories. When I need a new perspective about a topic or if I'm not sure how to write a story, I'll have conversations with people, research online, and head to a bookstore. Bookstores continue to change as the publishing industry evolves; one constant that remains, however, is the variety of genres at our disposal. Drink in the creativity of these authors and watch your writing and storytelling improve.